L
ouise J. Kaplan is one of the most influential and heterodox living psychoanalysts. She's from New York, carrying in the Big Apple her business of psychotherapist, and deals especially issues related to feminism. In Italy have been translated her Female Perversions:The Tempations of Emma Bovary, 1991 – from which Susan Streitfeld made in 1996 a movie – and No Voice is Ever Wholly Lost, 1995, both published by Raffaello Cortina.

Erickson, in Trento, has just published the Italian translation of her latest work, Cultures of Fetishism, 2006, where the scholar uses as a key concepts those she calls "culture of fetishism" and "fetishist strategy", applying their five principles to the use of the female body in the movies, to the practices of body-manipulation – starting from piercings, to the tattoos, until scarification and self-mutilation – the new high tecnogized goods, to thinking about the direction that the postmodern society has embarked, in terms of control on personal energy and desire. We think that these definitions give a good name – nowadays – to the trends analyzed and reported in the last two decades by scholars who have tried to define the arrival and deployment of the effects of post-industrial society. Here's what Louise J. Kaplan thinks about this vast network of topics.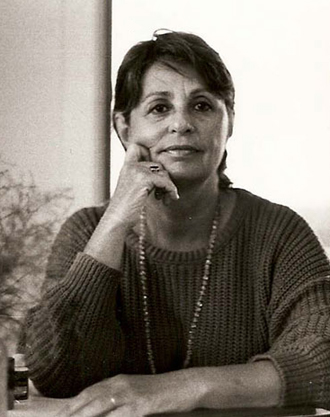 Remaining focused for now on the classic definition of fetishism as a phenomenon that affects the strict sense of sexuality, some passages of your book have reminded us what Mario Perniola, an Italian philosopher, wrote years ago in his Il sex appeal dell'inorganico
1
. Perniola claimed then that we have to provide for a shift to a neutral sexuality, artificial – inorganic, precisely that is very similar to the fetishism. From your point of view, are there similarities with the definition of "fetishist strategy" as – if we understand well – a strategy of control on post-modernity?
Perniola's proposal that we must begin to provide for a shift to a neutral, artificial, inorganic sexuality as a remedy for fetishism is, to my way of thinking, another example of the fetishism strategy and not a solution to the conflicts inherent in fetishism. His suggestion, in fact, is more a reflection of the first and primary principle of the fetishism strategy which I describe on page 12 of Culture of Fetishism, fetishism is a mental strategy or defense… that enables a human being to transform something or someone with its own enigmatic energy and immaterial essence into something or someone that is material and tangibly real, a form of being that makes the something or someone controllable.